moving in concert
moving in opposition
steps between two base-pairs
translocational movement of base-pairs relative to the helix axis
movements of bases in sequence-dependent structures (tip, inclination, opening, propeller, buckle, twist, roll, tilt, slide, rise, shift and tilt).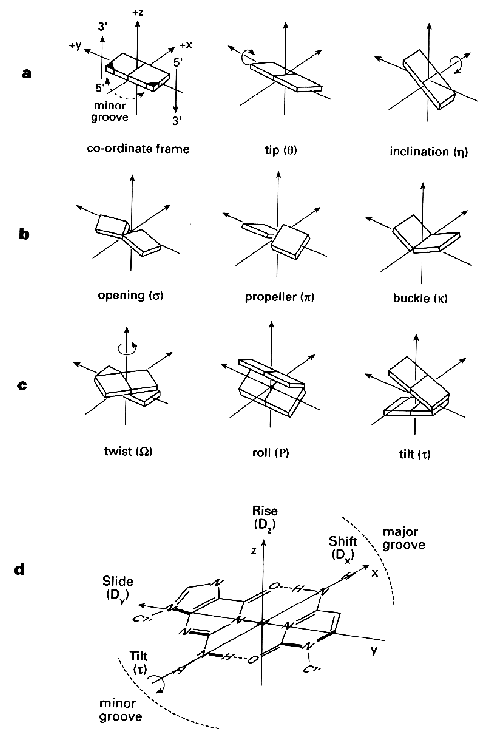 Source: Blackburn and Gait, Nucleic acids in chemistry and biology, Oxford University Press New York 1996.
R.E. Dickerson et al. (1989) Nucleic Acids Res. 17, 1797-1803.